CRUISES & EXCURSIONS OVERVIEW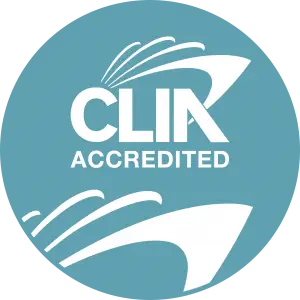 We are Cruise Lines International Association (CLIA) members & fully CLIA certified agents to bring you the best service when booking your cruise around the British Isles.
We also work directly with ports & cruise shore excursion providers to create personalised & private itineraries throughout your journey.
Contact us today and we'll find the cruise that's perfect for you and your companions. Add your pre- & post cruise arrangements as well as your ideal shore excursions with us and you have the perfect personalised package.
KEY FEATURES
Local to Britain, our team knows all cruise ports across the UK
Free travel consultation to discuss your travel ideas
Every cruise detail planned & booked for you
CLIA members & CLIA certified giving your complete peace of mind (membership no. 00434561)
Book shore excursions & pre-/post-cruise packages

BRITISH ISLES CRUISES
Life is about exploring and what better way than on a cruise around the British Isles?
We know the cruise lines and all of their "Around Britain" itineraries. We'll help you find the best cruise line and itinerary to suit you.
We then create your private shore excursions in any port of call.
FIND YOUR CRUISE LINE OF CHOICE
Cruising is one of our passions and we pride ourselves on having extensive knowledge of all of the major cruise lines.
All cruise lines differ and offer something unique to them and to their passengers - to make most of your vacation time it is important to know the differences.
We're happy to pass on all of our knowledge to you.
Discover our favourite cruise lines (and why)
(link coming soon)
JOIN UP LAND AND SEA
Once you have chosen your cruise line & British Isles cruise itinerary, we will create a bespoke travel itinerary for you including a custom app showing your all relevant information for your tour.
Your mobile app will include your live flight details, pre- and post cruise packages, your cruise itinerary as well as any private cruise excursions booked with us.
In the end, you will have a full custom itinerary right in your pocket with a personal travel concierge, travel vouchers and anything else you never thought you needed...
And we are always there to guide you along the way.
ALREADY BOOKED YOUR CRUISE?
If you have already booked your cruise we can help create your time on land into a truly memorable experience.
Let us curate your land programs and pre/post cruise itinerary for you.
We can add your cruise into an interactive itinerary which you have full access to throughout your journey. You'll be able to see all your schedules in one place and we're there to ensure you have a magical time!
SPEAK TO A CRUISE SPECIALIST TODAY
Ready to begin your journey with us?
What's included:
Free cruise consultation with your dedicated travel consultant

Bespoke & individualised research to design your perfect trip

Full travel arrangement of your cruise & shore excursions

Pre- & post cruise packages

Final travel package delivered as a printed hard copy and interactive app/web/pdf version

Pre- & post cruise packages

...and more!